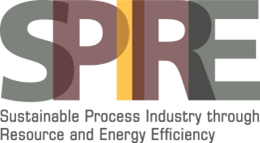 SPIRE Mission
The mission of A.SPIRE is to ensure the development of enabling technologies and best practices along all the stages of large scale existing value chain productions that will contribute to a resource efficient process industry.
Who can join SPIRE?
Industrial organizations, SMEs, research institutes and universities operating in the field of Factories of the Future
Working Fields
Cement
Ceramics
Chemicals
Engineering
Non-ferrous metals
Minerals
Steel
Water
Members
It is possible to join SPIRE PPP as a member. There are many members representing different specialties from various European countries. Below you can see the leading members of SPIRE.
How can be a member of SPIRE
SPIRE is composed of small, medium and large industrial enterprises, research organisations, universities, associations and related stakeholders from across Europe.
To become a member SPIRE PPP membership application form must be filled via "Membership Application" link.
There is not any Turkish member yet.